A Master Samurai Tech Presentation:
Troubleshooting Appliance Electronic Control Boards
[s2If current_user_cannot(access_s2member_ccap_gws_screencast)]
Learn from the Samurai and become a troubleshooting master!
Using a Whirlpool dishwasher as a case study, the Samurai explains each step in the process of troubleshooting electronic control boards in appliances, revealing the schematic mysteries to all who want to learn.
In this 38-minute video, you will learn:
Basic troubleshooting techniques with broad applications to all appliances
How to use tech sheets properly
How to get those control boards to talk to you
How to identify suspected problems using the schematic diagram
How to formulate a troubleshooting strategy based on schematic analysis
How to identify where to make electrical measurements
About triac-gated neutrals in AC loads with standing voltage
The difference between loading and non-loading voltage meters and when and why to use each
…and much more!
You will have LIFETIME ACCESS to this video!
Here are a few tantalizing screenshots of the presentation…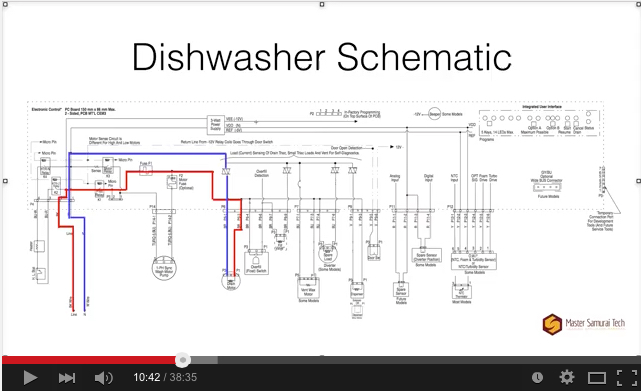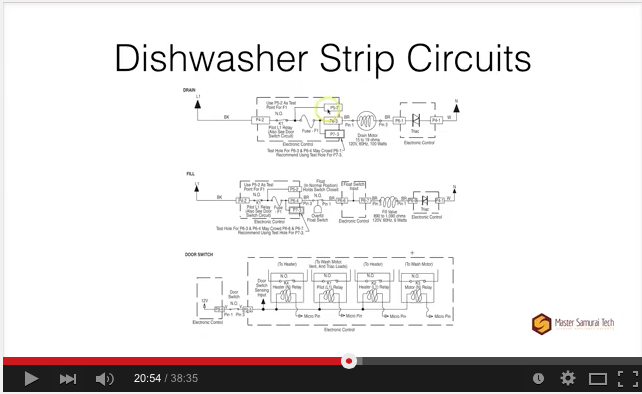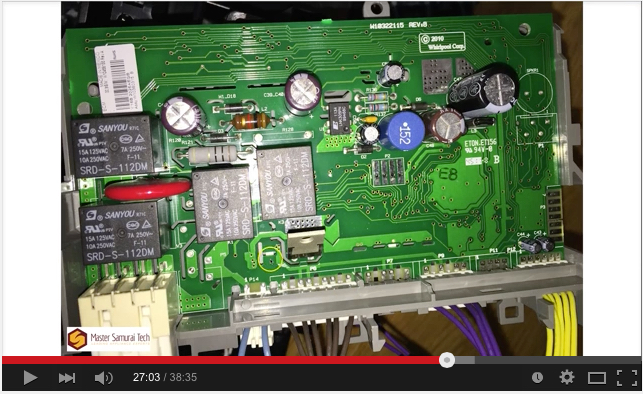 One small price of admission gains you lifetime access to this valuable training video as well as the ability to ask follow-up questions in the comments section. Watch it as many times as you like as part of your journey to become a Master Samurai Tech!
Note: if you are enrolled in Advanced Schematic Analysis and Troubleshooting, then you have access to this presentation in your course materials.
Pricing:
$25
[/s2If]
[s2If is_singular()]
[_s2If current_user_can(access_s2member_ccap_gws_screencast)]

Did you find this presentation enlightening? Find more appliantologically empowering videos like this in the Advanced Schematic Analysis and Troubleshooting training course, available here at Master Samurai Tech.

[_else]
[__s2If current_user_can(access_s2member_level0)]
This screencast is no longer for sale.
[__else]

You must be logged in to access this content! If you already have an account, click here to login.
[/__s2If]
[/_s2If]
[else]
Click here to begin your journey of Total Appliance Enlightenment!
[/s2If]