Course Syllabus
10 modules and 70 units Est. time to complete: 40-80 hours
Module 1: Core Appliance Repair Training Course Orientation 2 Units
Get oriented in our online courseware and learn how to get the most out of your training.
Module 2: Core Operational Overviews 14 Units
An intro to appliance repair, how all major appliances work, and key things to look for on the job.
Module 3: Tools and Test Instruments 3 Units
A breakdown of the tools you need, and which ones you should have on every service call.
Module 4: Basic Electricity 12 Units
To understand how all appliances work, you must first learn the basics of electricity and circuits.
Module 5: Basic Electronics 8 Units
Meet all the electronics and components you'll see, plus learn how to test them to identify problems.
Module 6: Troubleshooting 7 Units
Learn an easy, foolproof method for troubleshooting, and how to read appliance schematics to help.
Module 7: Basic Gas 9 Units
Learn the basics of gases, and how to measure, diagnose and fix gas pressure and flow problems.
Module 8: Appliance Parts 6 Units
Familiarize yourself with appliance parts: including pumps, switches, relays, motors, sensors, and more.
Module 9: Appliance Motors 5 Units
Learn how to identify, troubleshoot and fix all varieties of motors and motor control systems.
Module 10: Final Exam and Beyond 4 Units
Take the final exam to test your new mastery, then learn what's next in our Advanced Courses.
★★★★★

based on

460

reviews.
Overall rating:
★★★★★
"
I found the course to be excellent and very informative even with my background and electronics it opened my eyes to a new way of thinking and a new approach to troubleshooting
"
★★★★★
"
The MST Core Course is a great overview of appliance motors, switches, parts, electricity and how it behaves in appliances. There's a very informative troubleshooting section, and much more for a novice, or a seasoned tech looking to learn more in their perspective trade. I was very happy with the course work and the teachers who were good in returning emails and giving great feedback to help me learn and understand the trade better.
"
★★★★★
"
I have learned so much from MST, it was totally worth it!
"
Read all reviews
Technician's Bundle
$1795
Save $550
20% off all courses + free Delivering Professional Service course
Complete Business Bundle
$1895
Save $600
20% off all courses + Modern Business Management course at half price
Advanced Bundle
$1195
Save $305
20% off all our Advanced courses
Kick Appliance Butt and Make Money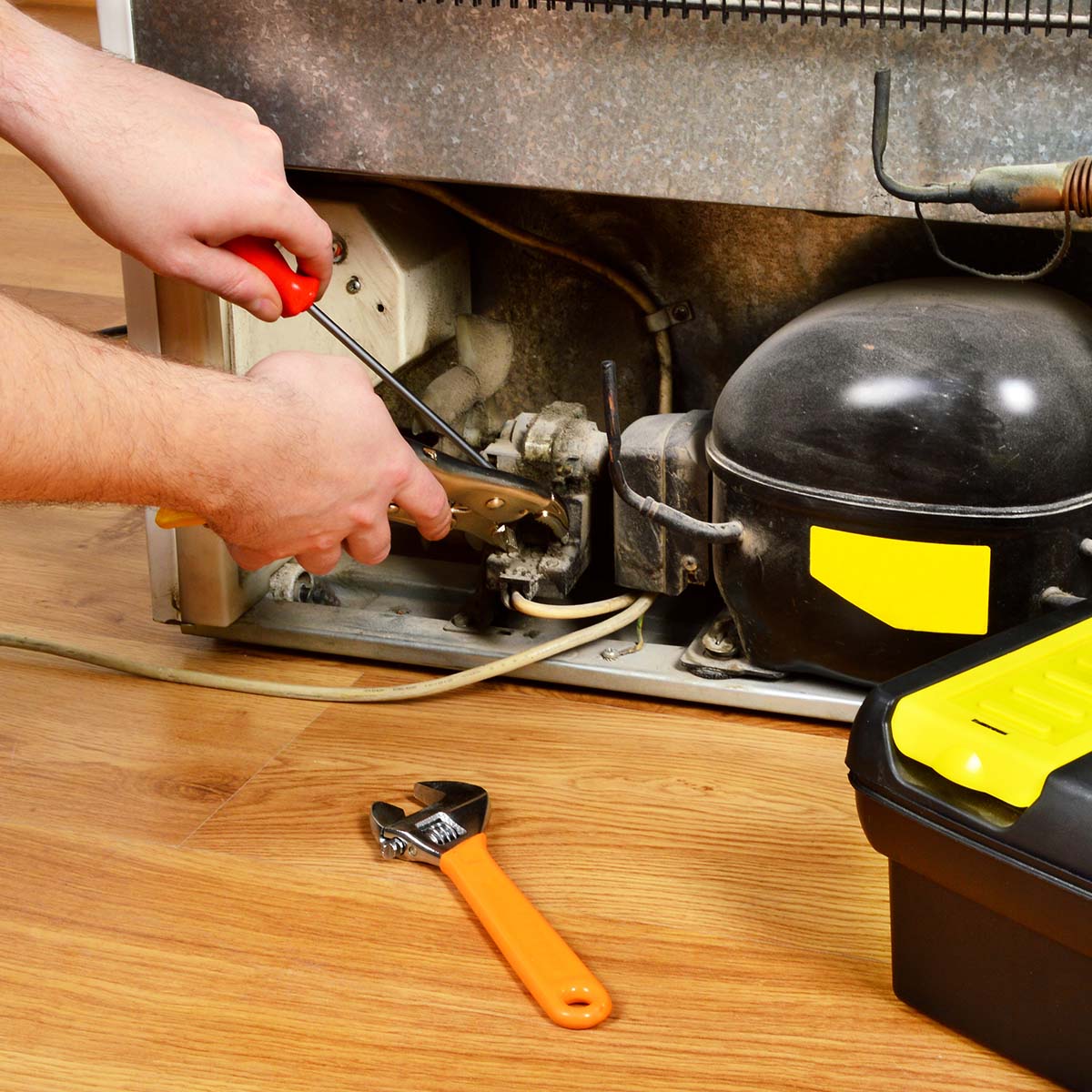 The Core Appliance Repair training course is based on a simple principle: you can't fix something if you never knew how it worked in the first place. Our inside-out approach teaches you the basics of electricity, gas, and motors, as well as how all the parts within an appliance act together to make the appliance work. These concepts apply to every model by every brand, so once you master the troubleshooting skills taught in this course, you'll be able to repair most any appliance.
Our goal is to get you to a place where, anytime you replace an appliance part, you do so not because you hope it's the source of a problem, but because you know it is. Ask any of our graduates who accepted the challenge of becoming a true appliance repair technician—none of them question the value of what they learned here. They're too busy kicking appliance butt and making money.
And if you're thinking to yourself, "I've been in this business for twenty years, I don't need to take a course on the basics," why not put your skills to the test first? If you ace our You Don't Know What You Don't Know quiz, you've proven worthy of moving on to our advanced courses. If you struggle, that's alright, most technicians do. It's admirable that you've made it this far with just your handiness and your instincts, but it's time you learned the core skills of every appliance repair master. Your job will get easier, more fun and earn you more money if you do.