Course Syllabus
10 modules and 70 units Est. time to complete: 40-80 hours
Module 1: Core Appliance Repair Training Course Orientation 2 Units
Get oriented in our online courseware and learn how to get the most out of your training.
Module 2: Core Operational Overviews 14 Units
An intro to appliance repair, how all major appliances work, and key things to look for on the job.
Module 3: Tools and Test Instruments 3 Units
A breakdown of the tools you need, and which ones you should have on every service call.
Module 4: Basic Electricity 12 Units
To understand how all appliances work, you must first learn the basics of electricity and circuits.
Module 5: Basic Electronics 8 Units
Meet all the electronics and components you'll see, plus learn how to test them to identify problems.
Module 6: Troubleshooting 7 Units
Learn an easy, foolproof method for troubleshooting, and how to read appliance schematics to help.
Module 7: Basic Gas 9 Units
Learn the basics of gases, and how to measure, diagnose and fix gas pressure and flow problems.
Module 8: Appliance Parts 6 Units
Familiarize yourself with appliance parts: including pumps, switches, relays, motors, sensors, and more.
Module 9: Appliance Motors 5 Units
Learn how to identify, troubleshoot and fix all varieties of motors and motor control systems.
Module 10: Final Exam and Beyond 4 Units
Take the final exam to test your new mastery, then learn what's next in our Advanced Courses.
★★★★★

based on

508

reviews.
Overall rating:
★★★★★
"
The overall tech bundle course: Is a great course for teaching basic appliance repair and great for making the transition from old to new technology in appliance repair. The courses were well thought out and presented to be easily understandable. Also not over whelming in course content. I strongly recommend this course for beginners and experience appliance techs alike.
"
★★★★★
"
Thank you to everyone at master samurai tech academy! I love learning and soaking in new information and your courses are absolutely amazing! I've taken many certification courses including mold remediation, chief engineering, health and safety, restoration, EPA 608 etc, and this course is THE best online certification program I have ever taken! The course is easy to follow and learn from. It is presented in a manner that forces the student to remember. And having each section building off the last one helps reinforce the information as you go along. I'm very impressed with this course. I will be taking all the advanced training offered, watch all the webinars and continue learning and improving my skill set with master Samurai tech for years to come. The staff responds quickly to questions and inquiries, grades exams quickly and have been rockstars through the entire process. I also have to say that appliantology is an amazing resource that you will be missing out on if you don't utilize it. I have already utilized their manuals and tech sheets and used the appliance repair tech forum to get help while out in the field….not to mention the price!! Extremely well priced course. In my opinion it is cheap compared to other courses I have taken and I almost feel like they gave me my certification for free. Master samurai tech academy is your one stop shop for ALL your appliance needs. Thanks again to everyone at master samurai tech academy and appliantology!
"
★★★★★
"
Great course for beginners or seasoned veterans
"
Read all reviews
Technician's Bundle
$2145
Save $260
10% off all courses + free Delivering Professional Service course
Complete Business Bundle
$2245
Save $270
10% off all courses + Modern Business Management course at half price
Advanced Bundle
$1545
Save $155
10% off all our Advanced courses
Kick Appliance Butt and Make Money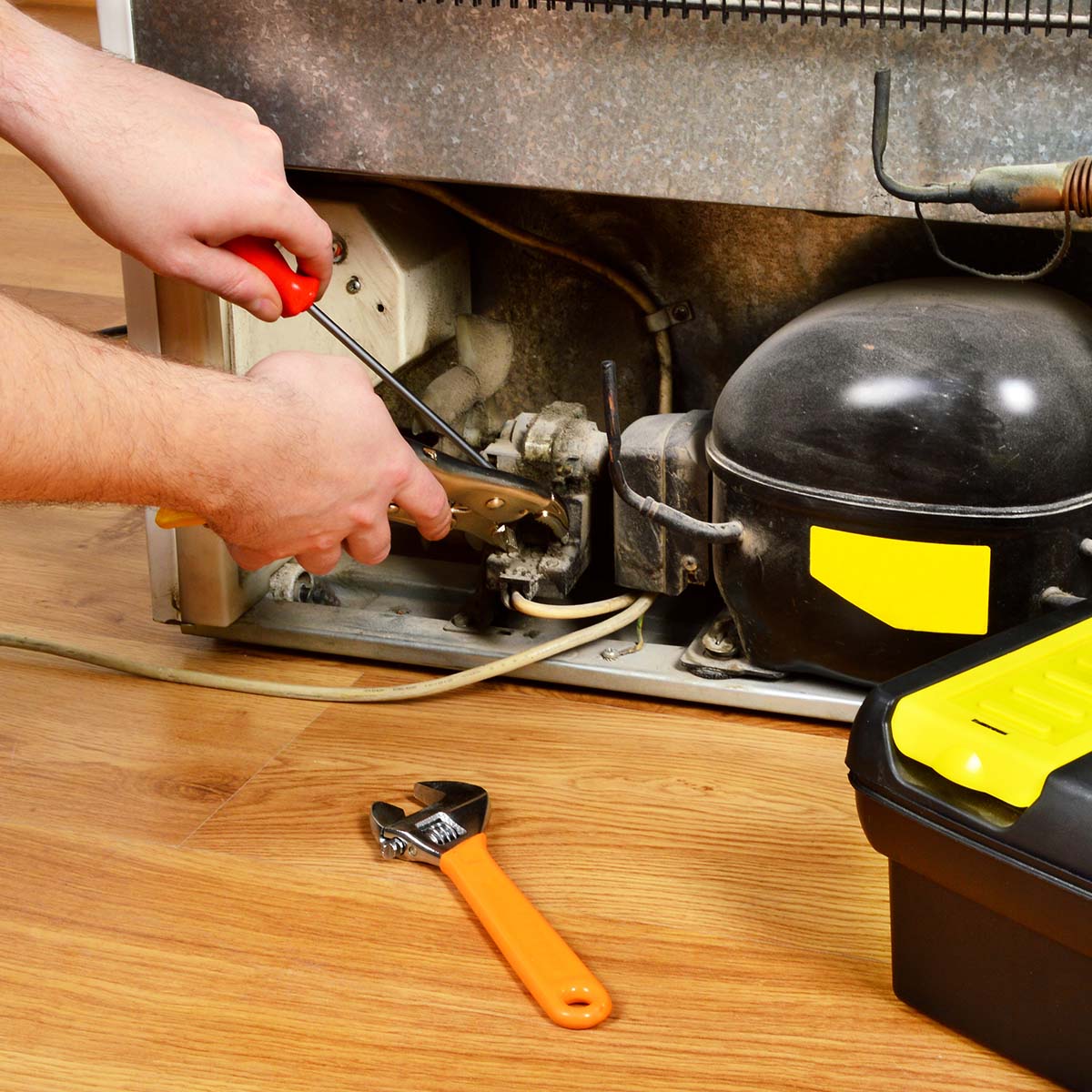 The Core Appliance Repair training course is based on a simple principle: you can't fix something if you never knew how it worked in the first place. Our training starts in the guts of appliances, where you'll learn the core technology of each: the basics of electricity, gas, and motors, as well as how all the parts work together to make the appliance cool, cook or clean. We then work our way out to understand how this core technology can break down, and how you can troubleshoot those breakdowns from the outside.
This training applies to every model by every brand, so once you master the course material, you'll never again replace an appliance part because you hope it's the source of a problem, you'll replace it because you know it is. (In some cases, you may not have to replace anything at all.) The training will definitely challenge you, but none of our graduates have ever complained. They're too busy kicking appliance butt and making money.
Quiz: Do you REALLY know your stuff?
If you're thinking to yourself, "I've been in this business for twenty years, I don't need to take a course on the basics," why not put your skills to the test? If you ace our You Don't Know What You Don't Know quiz, you've proven worthy of moving on to our advanced courses.
If you struggle, that's alright, most technicians do. It's admirable that you've made it this far with just your handiness and your instincts, but it's time you learned the core skills of every appliance repair master.