Course Syllabus
5 modules and 39 units Est. time to complete: 30 - 50 hours
Module 1: Refrigerator Technology 15 Units
Gain in-depth knowledge of how refrigerators operate by learning the systems, components, and operational principles.
Module 2: Common Problems and Troubleshooting 10 Units
Learn our systems-based approach to fixing everything from warm compartments to frost buildup.
Module 3: Sealed System Diagnostics and Repair 9 Units
Break through the mystery of sealed system operation, troubleshooting and repair.
Module 4: Ice Makers and Dispensers 2 Units
Master specialized troubleshooting of these beloved but often broken features.
Module 5: Final Exam and Beyond 3 Units
Discover resources to keep up with changing refrigerator technology, then take the final exam.
★★★★★

based on

223

reviews.
Overall rating:
★★★★★
"
Great course! Very informational.
"
★★★★★
"
The refrigeration course gave me a both general and thorough understanding of refrigeration systems. I took quite a bit of HVAC courses before. This course was even more helpful because it explained P-H chart and thermodynamics very well so that I can now troubleshoot the system in terms of superheat and sub cooling.
"
★★★★★
"
I have really enjoyed all the courses I have taken so far. I am someone who is always interested in why something does what it does, and not just knowing how to test it for functionality. These courses help provide a more in depth understanding of why systems work the way they do and don't just show you how to test things but they do a great job of that too!
"
Read all reviews
Technician's Bundle
$2145
Save $260
10% off all courses + free Delivering Professional Service course
Complete Business Bundle
$2245
Save $270
10% off all courses + Modern Business Management course at half price
Advanced Bundle
$1545
Save $155
10% off all our Advanced courses
Make Even More Money by Mastering Refrigerator Repair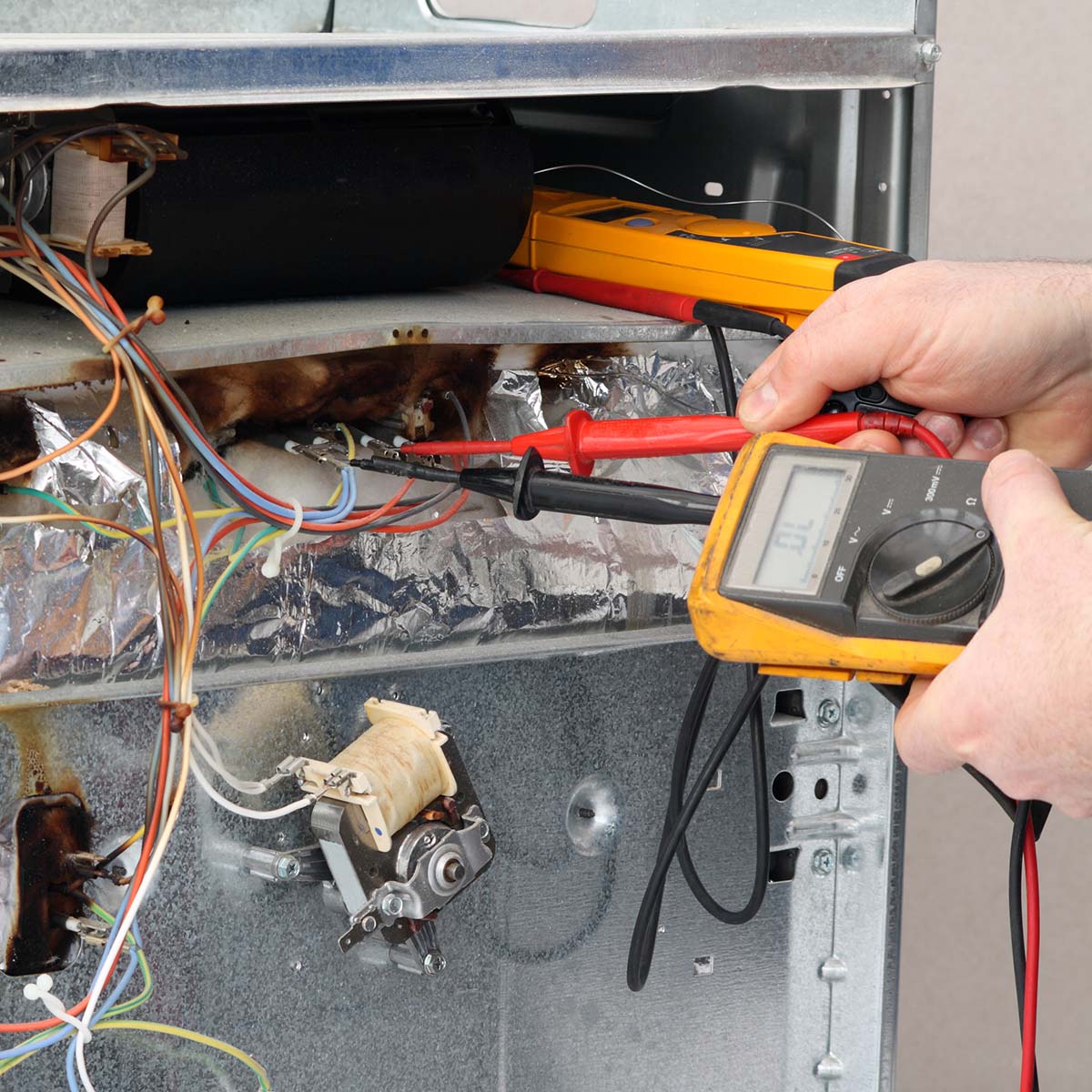 Refrigerator repairs are your most profitable service calls. Not only can you charge more for refrigerator repair, successfully fixing a customer's refrigerator earns their trust, ensuring they'll call you next time they need an appliance repaired. With your Core Appliance Repair skills under your belt, it's time to tackle the added complexities of refrigerator troubleshooting and repair, since there's much more to learn. (Haven't taken Core Appliance Repair yet? Test your skills before you decide to skip it.)
This course will make you a master troubleshooter of today's computer-controlled refrigerators (as well as older models). With your new advanced skills and knowledge, you will be able to handle almost any refrigerator repair scenario, including sealed system repair (which you don't need to attend a $3,000 workshop to learn).
Quiz: Do you REALLY know your stuff?
Think you're good enough to skip our Core Appliance Repair Training course? Why not put your skills to the test? If you ace our You Don't Know What You Don't Know quiz, you've proven worthy of moving straight to our advanced courses.
If you struggle, that's alright, most technicians do. It's admirable that you've made it this far with just your handiness and your instincts, but it's time you learned the core skills of every appliance repair master.