Nationwide members get a 15% discount on training! Get the code here.
Continue reading for more information on the training program and how to enroll. Scroll to the bottom for info on Appliantology.
---

Fact: Appliance service departments need well-trained technicians in order to be profitable.
Problem: Well-trained technicians are hard to find.
Solution: Since 2014, hundreds of service companies around the world have used Master Samurai Tech's online training to turn rookies into pros, and pros into rockstars, thereby boosting profitability and customer loyalty.
What sets our training apart from others?
Master Samurai Tech is known for teaching the skill that is most needed in the appliance repair tech community: the ability to quickly and reliably troubleshoot down to the failed component. A student who masters the material in our courses will understand the technology in any appliance they encounter, know how to read schematic diagrams, and know how to make and interpret electrical measurements so that they can make an accurate diagnosis.
Our online format is affordable and flexible. Students have access to the courses whenever they want and can move through at their own pace. Ask the Teacher Forums give them access to their instructors any time they have a question.
---
Courses and Enrollment
Here are the two most popular enrollment options for appliance technicians.
OPTION ONE: Get the most complete training at the lowest price with the Technician's Bundle.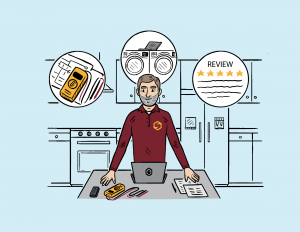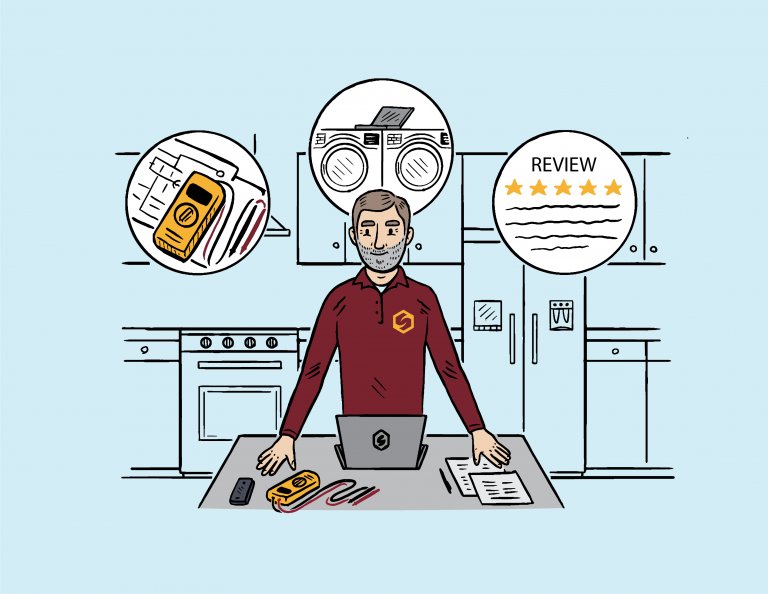 Courses included:
Core Appliance Repair Training
Advanced Refrigerator Repair
Advanced Oven & Range Repair
Advanced Washer & Dryer Repair
Advanced Troubleshooting
Delivering Professional Service
Retail value: $2145.00
Nationwide price (using discount code): $1823.25
You can click any of the course titles above for more information or to try a free sample.
OPTION TWO: Start with the Core course, then finish with the Advanced Courses.
This option is good for a situation where you want to enroll a tech in just one course to start with. Perhaps they are a new hire and you want to make sure they are a good fit before investing in all the courses.
First, enroll them in the Core course, then when they successfully complete that, enroll them in the Advanced Bundle which will add the other courses listed above to their account.
Retail value: $795 for Core, $1545 for Advanced Bundle
Nationwide price: $675.75 for Core, $1313.25 for Advanced Bundle
All of the courses are available for individual enrollment as well, if that suits your needs better.
Customer Service Representatives
We also have a course just for Customer Service Representatives or any other office staff who would benefit from a better knowledge of appliance repair in order to improve communications with customers and the technicians:
Retail value: $375
Nationwide price: $318.75
Blog Posts with tips for CSRs:
4 Essential Tips for CSRs
The Surprising Power of a Good Problem Statement
---
How to Get Started
Nationwide discount: click here to get your 15% discount code.
Ready to Enroll? Click here to sign up a tech in a course or bundle. Remember to use the Nationwide discount code!
Have more questions? Click one of the items below.
Appliantology: the ultimate tech support website
Our technician support site Appliantology.org is where techs continue to learn and get the day-to-day help and resources they need (including manuals) to continue learning and deal with tricky jobs.
Nationwide members get a 15% discount off of the normal membership rate.
Download the Appliantology and NMG Flyer for details on how to get your discount.
FYI – Students at the MST Academy get a free 6-month membership at Appliantology, with the option for a longer free term if they earn Certification in the Core Appliance Repair Training course.