Hands-on Appliance Training Resources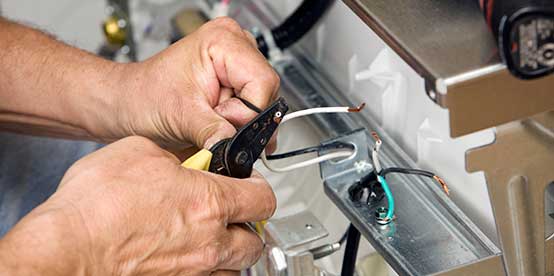 Your training at the Master Samurai Tech Academy focuses on understanding the technology used in modern, computer-controlled appliances and developing a disciplined troubleshooting approach to solving problems with them. But disassembly is definitely part of the job. So what about hands-on training?
In fact, hands-on training is the least of your worries. Anyone with a wrench can watch a video or read a service manual and learn how to disassemble an appliance to replace a part-- monkey see, monkey do. But it takes a highly skilled and trained technician who understands the technology and knows how to troubleshoot and replace the right part!
How to practice and gain experience (assuming you aren't working for a company that provides ride-along experience)
You can work on your own appliances, or those of your friends and family
You can get junk/used appliances (from Craigslist for example) to work on at home
Or you can dive straight into taking repair jobs on the side, starting very slowly
To this day, we have only heard praise from our former students, and zero complaints about not including hands-on-training. Plus, we save our students thousands of dollars because they don't have to take days off to fly across the country to take in-person training that isn't necessary.
Where to get the information you need
Appliantology.org and YouTube have made hands-on training obsolete relics of the "olde skool" who haven't yet gotten the memo about the Internet. In fact, a big problem in the appliance repair profession today is that there's been way too much emphasis on hands-on training for far too long and not nearly enough emphasis on brains-on training. As a result, there are lots of parts-changers today changing the wrong part and a critical shortage of real technicians who understand what troubleshooting is and know how to fix it right the first time.
Professional technician members at Appliantology.org can download manufacturer's service manuals with detailed disassembly information. And YouTube has tens of thousands of free videos showing every kind of disassembly you can think of.
At Appliantology.org, you'll plug into a whole community of top-tier technicians helping each other solve appliance problems. You'll also be able to download manufacturer's technical literature, such as service manuals, which has detailed disassembly and testing instructions. Appliantology.org is a separate website and membership with lots of benefits for professional technicians which you can read all about here.
The smartest use of Appliantology.org is to download and review the service manual BEFORE you go out on a service call and have the service manual and other technical documents loaded on your tablet or notebook computer that you take with you. We call this process "Pre-diagnosis."
---
Awesome deal: earn a free premium membership when you get Certified in the Core Appliance training course! Click here for details.
---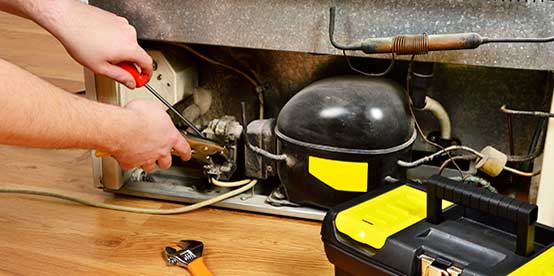 You can also get lots of free disassembly help on YouTube. Here's a list of some helpful YouTube channels that specialize in showing appliance disassembly.