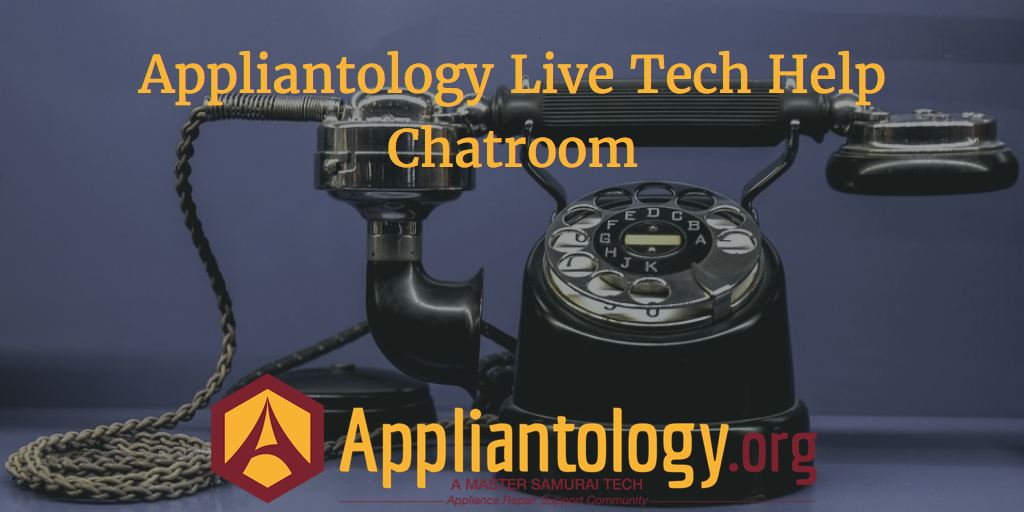 We honestly can't stop thinking of ways to support our students here at the Master Samurai Tech Academy. In addition to the already-awesome student support benefits here at Master Samurai Tech-- such as the Student Forums and regular, live webinars-- we're offering live tech help for students in the Appliantology Chatroom to our students!
This is a totally free benefit, and you don't even need to be a Professional Appliantologist member at Appliantology (though there are lots of other benefits for doing so if you are a professional appliance repair tech).
You still need to create a free account at Appliantology because it's a completely different website and software. So having an account here at Master Samurai Tech does not automatically create an account for you at Appliantology.
Let me put that another way: your login information here at Master Samurai Tech will not work at Appliantology.
So... separate website, separate account.
Got it?
Great!
Here's how you get access to this epic new appliance school resource:
1. This benefit is for students enrolled in one of our technical courses. So if you haven't already, enroll in one of our life-changing appliance repair training courses here at MasterSamuraiTech.com.
2. Create a FREE account at Appliantology.org. If you already have one, just move on to step 3! (Reminder: your MST login will NOT work at Appliantology.)
3. Complete the simple form below to let us know that you want in on this Oracle of Appliance Repair, and we will upgrade your account to "MST Student" so you'll have FREE access to the Appliantology Chatroom. NOTE: You'll need to be enrolled and logged in to see the form). The upgrade is done manually by Team Samurai, normally within 24 hours.
Now, you won't have all the other awesome and mind-blowing other benefits that Professional Appliantologists have, such as unlimited service manual downloads. But you can get them if you want them right here!
By the way - if you want to learn more about using Appliantology, including how to set up a free account, take our free short course on it.
For more about the Appliantology Chatroom, see this page.
---
Dang Nabbit! If you're seeing this message, it's because either you're not logged in or not enrolled in one of our courses.

If you're not yet a student at the Master Samurai Tech Academy, now's your chance to enroll in the Course or Course Bundle of your choice and